Security / TSA
Get through the security checkpoint faster!
Sign up for TSA PreCheck or Global Entry today:

Enroll at Mitchell Airport March 1-4 and March 7-11!
Concession Mall, behind House of Harley
 8:00 AM - 5:00 PM
Cost is $85 for five years. Intended for domestic traveler.
Pre-enroll online, and choose Mitchell Airport when making your interview appointment.
Remember to bring your passport!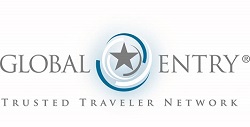 Enroll online at Customs and Border Protection.
Cost is $100 for five years.  Intended for international and domestic travelers.
Includes TSA PreCheck!