All international flight arrivals (except Toronto flights) arrive at the International Arrivals Terminal located north of the parking structure. These flights are identified on the Arrivals information with IAB listed as the arrival gate.
A small parking area located in front of the IAB is available for individuals picking up international passengers.
Individuals are also encouraged to use the Cell Phone Waiting Area located within the Surface Parking Lot, which provides 30 minutes of free parking while waiting for a call from an arriving passenger.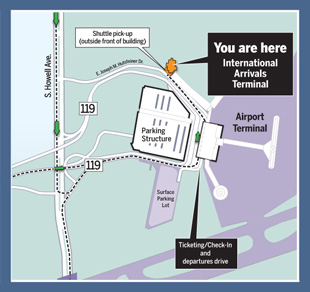 Directions to International Arrivals Terminal
Follow signs to Ticketing/Check-In.
Continue through Ticketing/Check-In and merge to the right lane.
Look for the blue "International Arrivals Terminal" sign on right.
Turn right into International Arrivals Terminal lot.
---
Airport Shuttle Service at International Arrivals Terminal
Free shuttle service from the International Arrivals Terminal to the main terminal and airport parking lots is provided for arriving passengers.
Shuttles pick up passengers outside the main doors of the International Arrivals Building.
Shuttle service for area hotels and off-airport parking should be arranged with the individual service provider.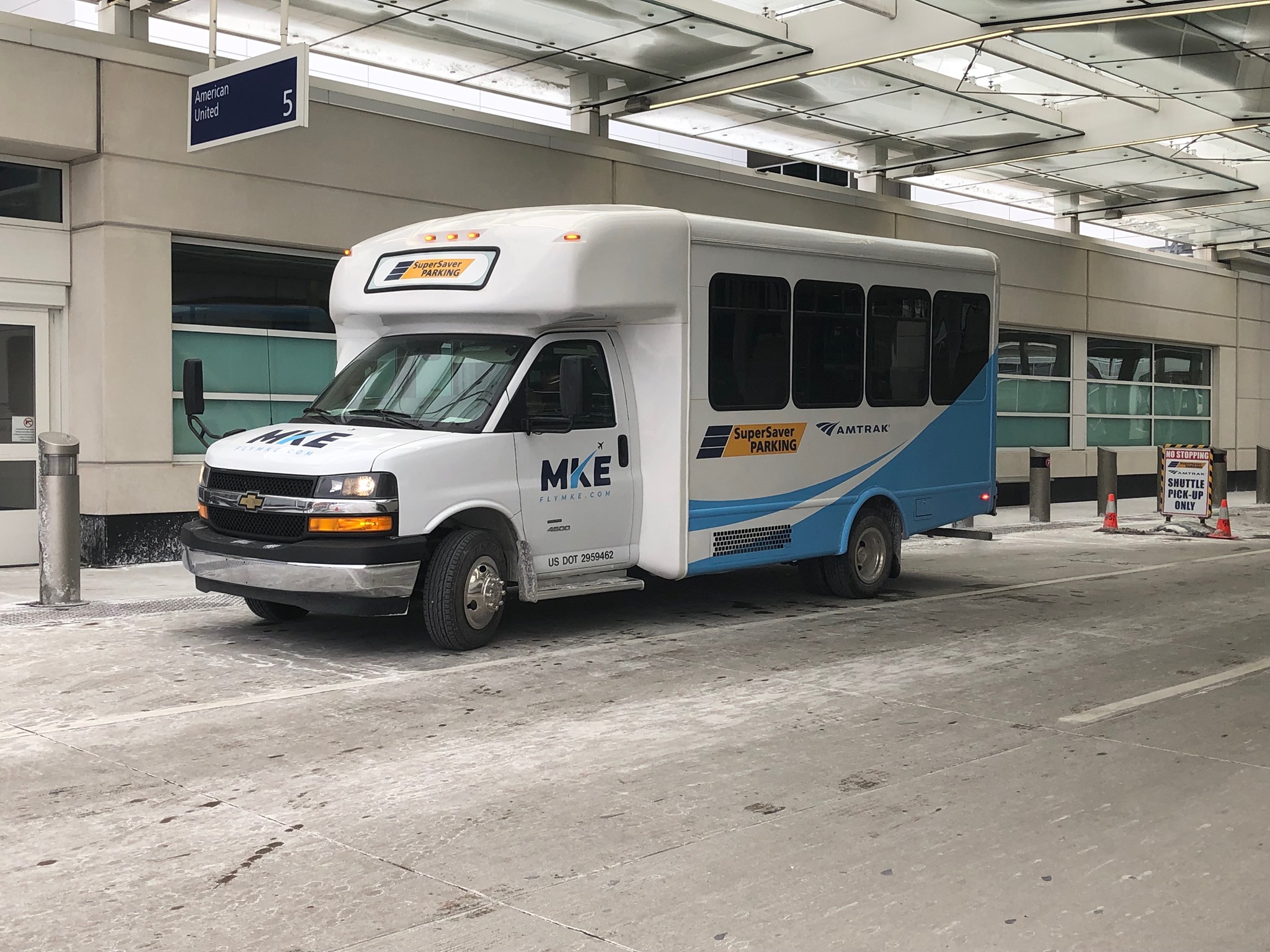 ---